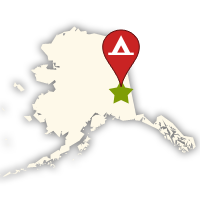 At the intersection of comfort and convenience lies Tundra RV Park and Bar, where you can take full advantage of numerous amenities and services that are guaranteed to make your stay with us a memorable one.
From guest services to tour deals, we seek to provide you with the attention and luxury you deserve. Featuring impeccable accommodations and an attentive staff, we guarantee you'll have a pleasant experience here. Explore our site to see what we have to offer, and don't hesitate to reach out with questions.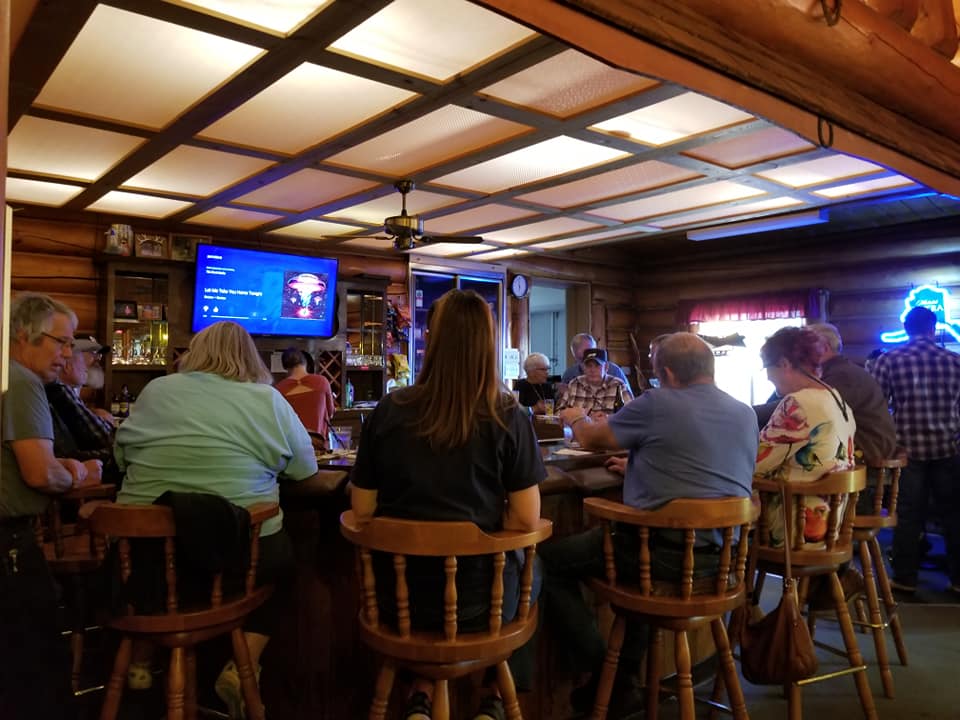 Tundra Bar
Tundra Bar is a local favorite offering guests a chance to interact with long time Alaskans. The bar is located in the original log lodge building built in the 1950's. We offer mixed drinks and a variety of domestic and local beers.
Nice RV park. The lots are treed and spacious. Good laundry facilities and clean bathrooms. Super friendly staff and onsite bar/restaurant is an added bonus.
Stephanie Hoefels


August 11, 2022
Friendly and helpful check in. A good basic site with water and electricity. Easy access to the dump on exit. Stayed one night, It made a good pass through site... read more at this busy junction where you can gather supplies for onward journeys.
Malcolm Pinchin


June 17, 2022
Great place, wish we had more time to stay than just the one overnight. The spots are a good distance between neighbors and have trees throughout which adds privacy. They... read more have wifi but only at the lodge. They also have showers but we didn't get the chance to use them.
Matt Doehring


August 8, 2023
We stayed for 3 nights on our way to Fairbanks. Beautiful forest setting and good distance between rigs. They have full hookups and 50 amp service. The owners are very... read more nice and helpful and run a fun bar out of the lodge. Very little noise from the Alcan.
ronv278


January 1, 2023
Clean, Quiet, Friendly, Full-Hook-ups - Great place to stop along the Alaska Highway. The campground was quiet with a friendly staff. Full-hook-ups greatly appreciated after 3 days on the Denali HWY. Nice Laundry facility onsite.... read more Very little light pollution, so we had a brief visit from Aurora around 1am above the trees. Very nice showers and bathrooms. Will stay here again.
TravelTrooperX2


September 19, 2021
Nice, quiet campground - We arrived at the park around 5 pm after filling up with gas in town. The office and lounge building is a beautiful log cabin construction. Their were several people... read more in the lounge area seemingly having a good time. The desk person was accommodating. He told us that the wifi worked in this main building not in the campground. Pretty smart business decision. He gave us a map and directions. We asked about how late in the season he will be open. It will probably close mid September. The camp is heavily treed and each lot is separated by pines. It made for nice privacy. Our lot was graveled and fairly flat. We did not have to unhook. There some little bugs around but they were not an issue with a thermosel. There was a wonderful heated bathroom with 3 or 4 toilet and shower stalls. There was plenty of hot water. There was also a laundromat but I did not go there. The night was extremely quiet. No road noise at all. We would have liked to join the lounge crowd but we were just too tired. We watched a few minutes of a DVD and fell asleep. The morning temperature was 41 degrees the end of August. Note- long patch of road construction 75 miles south of Tok on tok cutoff road.
lynclarke


August 31, 2019